Puppies and Dogs: Are you and your home ready?
Are you thinking about adopting or owning a new puppy or dog? One maybe even two? I am here to help guide you down the right path.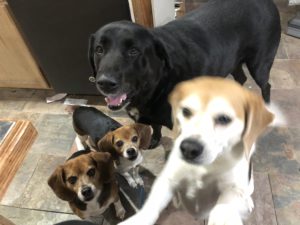 Puppies are warm, cuddly, cute, full of love, compassion, and most of all ENERGY! Most importantly whether it is a puppy or dog they are loyal to their owners. They will be there when you are sick, hurt, or just a bad day; a main trait is to help comfort you as you would for them.
So, are you ready to find out if you, your family, and home is ready for a new puppy or dog? Lets get started.
AM I READY?
Thinking and preparing for the picking out of your new family member is Exciting and can be frustrating too. All you want to do is hold him or her in your arms. One of the first things I feel we should ask ourselves is: Do I have the time? Time is a major factor when it comes to owning any pet. Now, Is your family ready? Are your kids going to help? Everyone has to be on the same page and willing to put in the same amount of time and effort as you.
Here are a few more questions to ask yourself.
Do I have the time for walks and play times?
Do I have time to train? Even with older dogs they will need time adjusting to a new home.
Do I have the time to spend taking care of his or her needs too? The questions could go on. Its not hard, but it does take patience, love, understanding and TIME.
Can I financially accept this responsibly? (supplies, vet visits, vaccinations, food)
IS MY HOME READY?
There are several factors to look at when bringing a puppy or dog into your home. The first thing, is to look at all angles of your home. What is lying around, cords in reach or accessible, trash, plants or flowers, medications, cleaners (anything poisonous) and bags (anything they can get tangled in or suffocate in).   Get the idea!??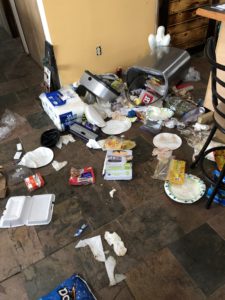 Household cleaners: We suggest plant based, organic cleaners which are safe for children and pets. There are also outdoor cleaners and pesticides that are pet friendly. Remember, your puppy will be walking around outdoors and chemicals can hurt their paws. As a puppy, I also suggest keeping their paws clean. We still clean our dogs paws at times too.
Another thing to think about is space for your new member. They will need room to play and explore. A puppy will need limits, specially when potty training, so give he or she some boundaries. A new adult dog, may have better control, so I recommend learning and feeling out an older dog to see if they will need boundaries in your home. An older dog will need a few days with potty training to get acquainted with his or her new home and yard.
Furniture, Shoes, Slippers…. Puppies love to chew! For Furniture there are sprays you can use to help deter them, but in my experience that is all about your dog. I have tried the Sour Apple No Chew Spray and we have had our beagles keep chewing. We found just teaching and training them; stopping them when they started was the best affected for us. As for clothes and shoes, the best is to keep them put up. Be aware, they do like to help put them on for you 🙂
WHICH IS THE APPROPRIATE PUPPY OR DOG FOR ME?
Consider all the different breeds and sizes. Pick which one you feel is the better fit for you, your family, lifestyle, home, and PERSONALITY, Yes, Personality, Puppies and Dogs have different personalities as we do. If unsure, I would research the breeds you have chosen and read about their personalities, care, size and other information regarding that particular breed. This will help you decided. You can also talk to your local vet.
WHERE DO I ADOPT, BUY, OR FIND A PUPPY/DOG?
To adopt a new puppy or dog, you can look at your local animal shelter, Humane Society, or local pet stores. A lot of these places will have already given them their shots and had they spayed or neutered. In many cases, they also microchip.
If you are looking for a certain breed I have found that looking for a breeder or in a newspaper listing have been 2 of the most productive was to buy a new puppy. Beware of puppy mills. Breeders will normally keep the puppy till 8 weeks or longer when they have given them their first set of shots and are winged from the mother and eating on their own.
  LEASHING IT ALL UP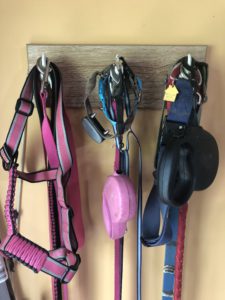 Having a puppy or dog is Fun and exciting but most of all rewarding. Whether you choose to adopt one of find one from a breed or individual you will not regret your decision. When they say they are Mans Best Friend that is true but they are also, Women Best Friend, Kids Best Friend and Everyone Companion. To leash it all up, make sure your home is ready, you are ready and your family is ready. Don't forget to get all the supplies and food your new family member will need. Most of all, HAVE FUN!